The Colley Model
You can find the Colley Model below with linked notes.
Numbered blue boxes and starred boxes link to accompanying notes.
Ensure all these notes are read. Pay special attention when a red flag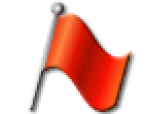 is present.
You can download a copy of the Colley Model to print by clicking here.
Please note: Although this webpage is mobile friendly we would suggest viewing
and using the model on a desktop computer or laptop due to its complexity.
The main assessment considerations are in blue coloured boxes
Yellow coloured boxes suggest discussion, referral and treatment, when appropriate
Responses in orange coloured boxes may indicate stress urinary incontinence
Responses in sand coloured boxes may indicate urgency urinary incontinence
Responses in green coloured boxes may indicate overflow urinary incontinence
Responses in pink coloured boxes may indicate functional urinary incontinence (disability associated urinary incontinence)
Responses in uncoloured boxes not specific to any one cause of urinary incontinence

×
1. Your patient complains of bladder problems
×
3. Frequency and volumes voided in 24 hours
×
8. Involuntary loss of urine
×
Stress Urinary Incontinece
×
13. Involutary loss of urine
×
Urgency Urinary Incontinence
×
Mixed Urinary Incontinence
×
15. Suspected Obstrcution
×
16. Underactive detrusor
×
Overflow Urinary Incontience
×
Functionary Urinary Incontinence

×
1. Your patient complains of bladder problems
×
3. Frequency and volumes voided in 24 hours
×
8. Involuntary loss of urine
×
Stress Urinary Incontinece
×
13. Involutary loss of urine
×
Urgency Urinary Incontinence
×
Mixed Urinary Incontinence
×
15. Suspected Obstrcution
×
16. Underactive detrusor
×
Overflow Urinary Incontience
×
Functionary Urinary Incontinence

×
1. Your patient complains of bladder problems
×
3. Frequency and volumes voided in 24 hours
×
8. Involuntary loss of urine
×
Stress Urinary Incontinece
×
13. Involutary loss of urine
×
Urgency Urinary Incontinence
×
Mixed Urinary Incontinence
×
15. Suspected Obstrcution
×
16. Underactive detrusor
×
Overflow Urinary Incontience
×
Functionary Urinary Incontinence
The main assessment considerations are in blue coloured boxes
Yellow coloured boxes suggest discussion, referral and treatment, when appropriate
Responses in orange coloured boxes may indicate stress urinary incontinence
Responses in sand coloured boxes may indicate urgency urinary incontinence
Responses in green coloured boxes may indicate overflow urinary incontinence
Responses in pink coloured boxes may indicate functional urinary incontinence (disability associated urinary incontinence)
Responses in uncoloured boxes not specific to any one cause of urinary incontinence